Why hire BerardiGroup?
Uncover areas of revenue that may be unseen. Due to lack of focus, lack of personnel, or because it's often challenging to see the forest for the trees

Benefit from the experiences of a senior leader – without having to add a VP to your senior management

Optimize (or organize!) a specific area of business. This may be short-term or, as they say, 'episodic'

Get focused attention and the trust and loyalty that an FTE brings – without having to invest in an FTE salary

Use as a catalyst for change – someone who could spark new ideas as an outside, objective source

Add another brain to help you identify and act upon problems and new opportunities

Delegate the training or coaching of less-experienced staff. Arm your future leaders with guidance and wisdom

Get introductions to new partners or contacts. Tap into new networks to broaden your influence
I have the secret sauce
Ok, that's not true. YOU have it. It's in the hearts and heads of your customers. And we'll help you draw it out so it's not a secret anymore. Customer insights that your competitors aren't noticing are excellent opportunities for you. So, how are you getting at and leveraging these insights today? We help management teams of small businesses find and seize opportunities using the financial and human resources available at the time.
You don't need a lot of money to dramatically alter course. But you do need to be creative. Have a smart strategy. With the right partners. Trustworthy relationships. Good timing. And tenacious execution. If you agree with this approach, talk to us about partnering. We'll share how we've moved the proverbial needle for your peers.
Affiliations and Memberships
We believe in investing our resources to help the local ecosystem of tech, marketing, startup, and creative. We look for natural connections, and we introduce people who can help each other be successful. We also give time to these organizations. That helps entrepreneurs in our backyard and it goes a long way toward helping our clients.
Let's meet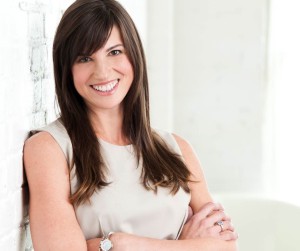 Jill Berardi | Owner, BerardiGroup
Reach out at 412-979-9982 or jill@berardigroup.com.
Let's talk about your business and how you want to grow. And I can share how BerardiGroup has helped other organizations like yours.